Why is Commercial Different?
Commercial carpet cleaning takes a slightly different approach.

We know that you need your carpets looking good all the time, so we are now offering regular maintenance cleaning using our ULM system.

This special ultra-low moisture cleaning process does an excellent job getting commercial carpets clean while drying very quickly at the same time.

A second benefit to ULM cleaning is that it is a quieter method of cleaning. That means that you can have us cleaning while you are open (if you want), and it will not disturb phone calls or customers.

The third benefit is safety. Since our ULM Cleaning method does not require hoses connected to a van outside of the building there is a lower security risk. No one can sneak into your building because the door is propped open to allow our hoses to enter.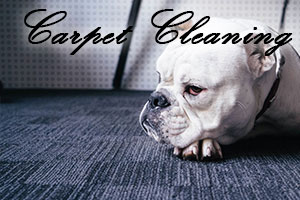 Recommendations:
We recommend our ULM method for regular maintenance cleaning. Typically business ask us to come on a quarterly basis. These appointments are prescheduled and we will send you a reminder email 24 hours in advance of your regularly scheduled appointment.

This ULM method does NOT replace the annual deep cleaning that all carpets should get. The deep cleaning is our normal truck mounted Steam Cleaning Process.