Oriental Area Rug Cleaning Onsite, or in our warehouse.

Preserve, Protect, Enjoy!
Area rugs are one of the most beautiful and valuable items you will use to furnish your home. We love woven rugs, and we have worked with them for many years. Cleaning and preserving these pieces of art takes real care. We have the training, the experience, and most of all the appreciation of these masterpieces to treat them with respect and to clean them with care.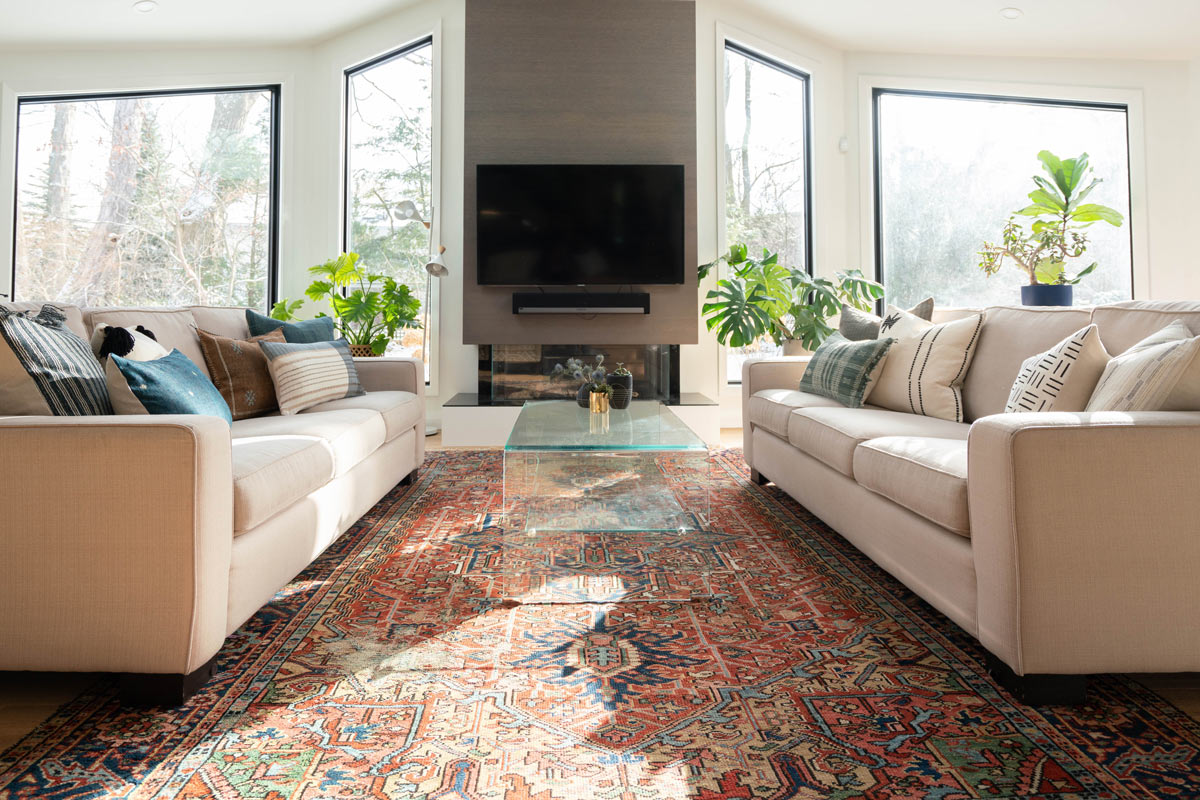 Where will the rug be cleaned?
Often, we can clean your rugs in your home. If all we are dealing with is normal traffic, dust, and dirt of everyday life, we can usually clean your rugs right in place! No need to roll them up and take them out of your home.

Our cleaning process is safe for all types of woven rugs. Wool, silk, cotton, we can do them all... well mostly all. There is a very small percentage of rugs that cannot handle cleaning with any sort of moisture. (Jute is one example.)

In situations with heavier soiling, we offer the option to take your rug back to our warehouse, cleaning it there. This gives us the ability and time to do whatever special processes may be needed for special spots, such as pet stains. While at our warehouse we clean your rug, dry it, inspect it, and clean it again if necessary. A rug pick-up and drop-off fee will apply, or you can arrange with us to drop it off at our shop.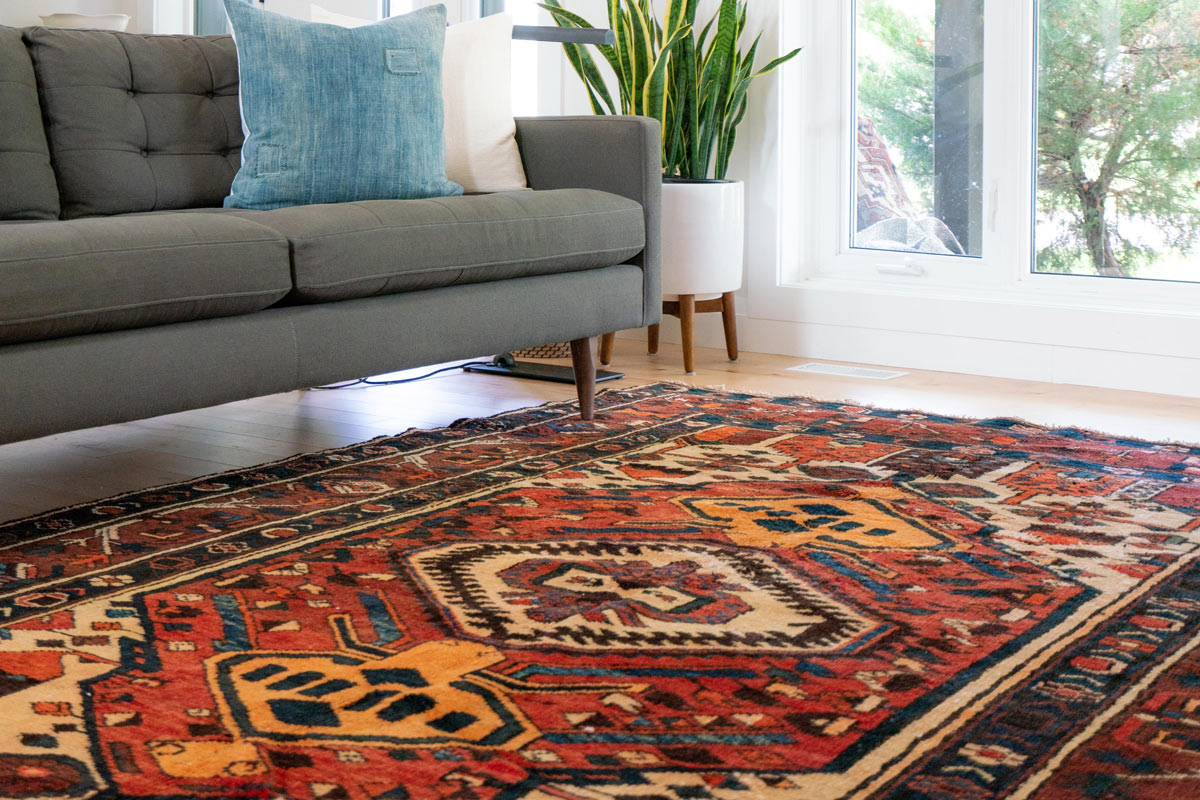 Stain Protection and Odor Treatment
We also offer deodorizing and stain protection services for your rug.

Stain protector is a spray-on application that creates a barrier between the fibers and soils that may be accidentally spilled.

This improves resistance to dry soil, water-based stains, and daily traffic. It also increases the likeliness that new stains will come out of the rug with a future cleaning.If needed, we can also apply a deodorizer that neutralizes odors by eliminating them at the source.

We use the best products available, not only to get the job done, but to keep your home clean and safe. All cleaning products we use are also safe for our planet and environment.